 Sally Walker is a professor of paleontology at the University of Georgia. A Paleontologist is someone who studies the past, with the help of fossils.
Fossils are the shells, bones or imprints of creatures that lived long ago which have, over long periods of time, been preserved in sediments and then usually turned into stone. Some creatures also can be preserved as fossils in tree sap, like insects in amber, or preserved in ice, like ancient mammoths found in the ice of the Arctic! Dinosaur skeletons are fossils and so are remains of plants, shells and other living things which appear in relief on rocks, like snapshots from another time. Paleontologists, using fossils, learn about the environment and the climate of the past, which gives us clues about the present. For example, Sally is interested in why trilobites, crab-like creatures which were found in oceans all over the world millions of years ago, went extinct. Perhaps it could give us clues as to how climate change may affect the lives of creatures which inhabit today's oceans.

FossilGuy.com
A resource for fossil collectors in and around the mid-Atlantic region. Including virtual tours of fossil sites, and fossil identification.
USGS: Ask a Geologist
The US Geological Survey Ask-A-Geologist project, for asking earth science questions.
Cornell University– Fossil Finders
Where to find fossils. Of particular interest to NY residents, but useful for other states, too.
The Paleontology Portal
Resources for K-12 teachers and students.
Pathways to Science
NSF-Institute for Broadening Participation provides opportunities nationwide showcasing workshops, internships, and other projects that K-12 and college students can try for.

Dr. Walker, do you have a hobby?
Yes, I like to do art work, such as fabric art (felting), knitting, crocheting; I also like photography; in the past I did oil and acrylic painting (abstract paintings), and pen and ink illustrations. Art helps train your eye to see the world around you in different ways; it helps to sharpen your powers of observation; and also keeps your mind flexible to think about science from a different perspective.
Where can you find fossils?
I collect fossils for research and teaching. I like to collect fossils, with research permits or where it is permitted to collect fossils, in the southeastern United States, Bahamas, and Antarctica. Additionally, Check with your local library resource person; check with your local high school geology teacher; check with local college or university in your area that has a geology department.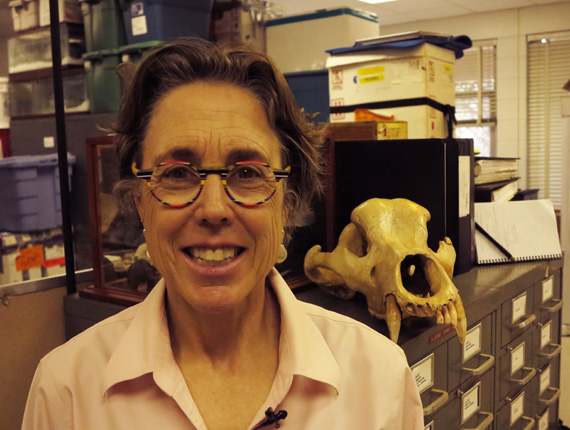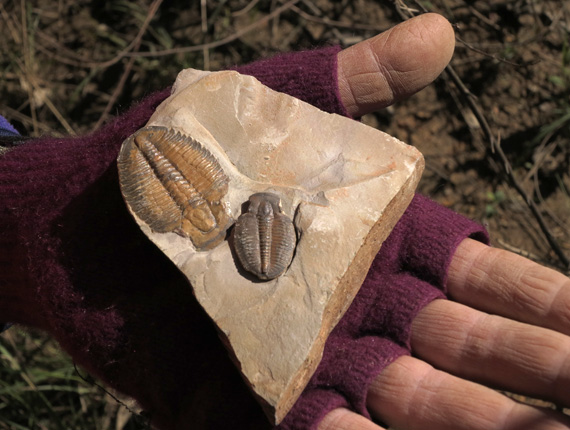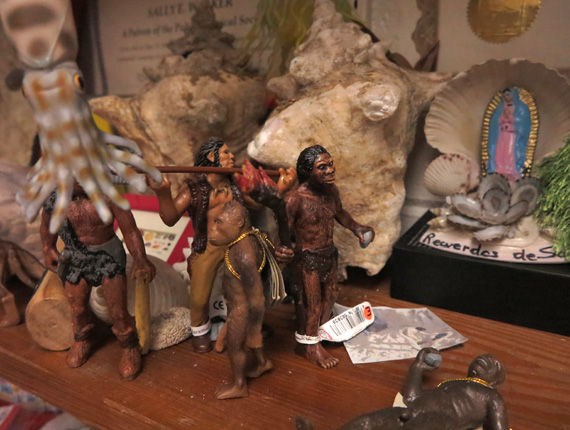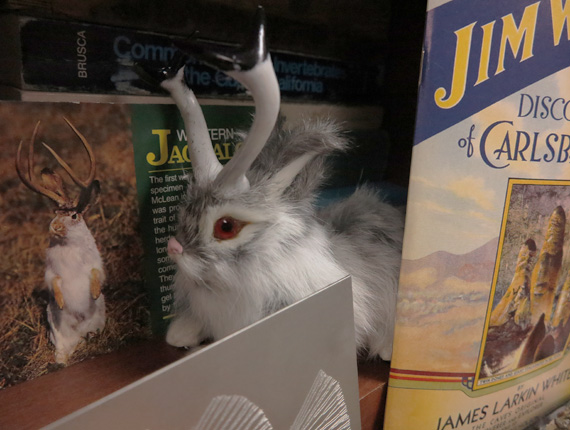 Can you recommend any cool travel destinations for future Paleontologists?
There are lot of great places to hunt for fossils in America:
What are some career opportunities for Paleontologists?
There are many career opportunities, including:
Paleoclimatologists

who use fossils to determine past ocean and atmospheric temperatures, ancient ocean currents;

Paleogeochemists

who use fossils to reconstruct ancient environments; science writers who write education videos, books, make video games using fossils and recreating ancient landscapes or marine habitats of the past;

Taphonomists

who use fossils to understand how the past is a key to the present by looking at marine or terrestrial environments before humans populated the Earth;

Conservational Paleobiologists

who use fossil techniques to understand current issues in conservational biology for preserving Earth's habitats;

Paleobiologists

who study evolution and extinction of fossil creatures through time;

Micropaleontologists

who use tiny fossils, known as ostracodes and foraminifera (among other creatures), to reconstruct ancient sea levels and determine sea level changes though time;
Paleontologists can also be

Petroleum Geologists

, helping remediate oil well sites or searching for petroleum (oil) resources;
Paleontologists can also work with

NASA

, to explore the possibility of life on other planets by understanding how organisms are fossilized on Earth;
Paleontologists can also be

Teachers

at all levels, from elementary school to college, or be independently employed as a writer or in the fossil industry or as educational specialists associated with museums.